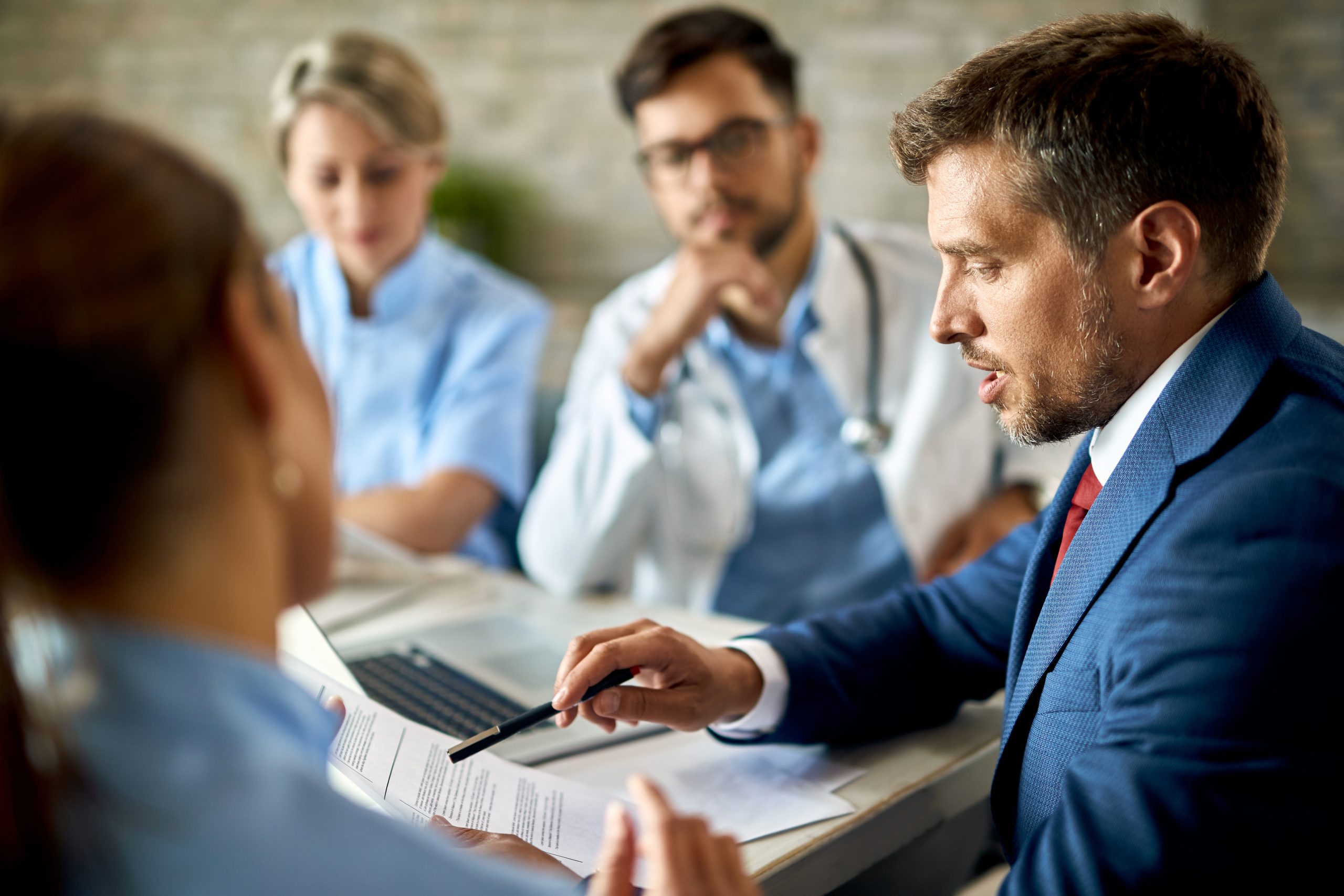 By Marie D. Pelino, CPC
Senior Coding and Reimbursement Specialist
Healthcare Division
Revenue cycle management (RCM), including billing, coding, data analysis, payor negotiation, financial reporting, and collections, drives a healthcare organization's efficiency and is a critical business process. There are many moving parts in the revenue cycle process. One ball dropped can mean claim denials, billing errors, delayed reimbursements, and loss of revenue. RS&F works in partnership with healthcare organizations large and small to put the internal revenue cycle management team back in control of the RCM process.
Our revenue cycle management experts help healthcare organizations understand the financial management process as a whole. We bring the finance team together, providing information in a way that's easy to understand. Healthcare companies choose to work with an advisor to help set them back on the path to success.
What Does the Advisor Relationship Look Like?
We're the problem solvers. Our team works as an organization's partner, providing important information, expertise, education, guidance, and ongoing support. In healthcare, it can be challenging to stay on top of continuously evolving laws and regulations while managing the day-to-day operations of the RCM process. An advisor becomes an integral part of the team, identifying strengths and weaknesses and developing plans to fix common issues that leave money on the table such as undercharging for services. An advisor will also help renegotiate contracts with payors, find out why a company is losing money despite an increase in revenue, identify coding and billing discrepancies, and help with staff training and education. It's all about building a foundational relationship that creates strong RCM processes to set an organization up for long-term success.
A Partner from Start to Finish
When we begin our work with a client, the team looks closely at the organization's practice management system to analyze metrics such as:
How quickly claims are submitted
How accurate claims are the first time they are submitted
The claims denial rate
If the contractual rate matches what the payor is paying
If staff are coding at the optimal level
Does the documentation support the codes billed
Billing errors that may be occurring
Following this thorough analysis and audit, we provide the organization with recommendations and strategies for revenue optimization that will fit its needs.  We then create a monthly Key Indicator Report which demonstrates the business challenges and monitors the progress toward revenue optimization.
Education is another key component of any partnership with a revenue cycle advisor. We work with providers to educate them to ensure the documentation maximizes their coding while minimizing the effort to code correctly.  We also work with organizations to help them understand and better utilize the intrinsic features of the RCM software. This includes encounter tracking features to make sure that all encounters are captured and billed and the contract management feature that shows that the payor is paying the correct rates. Developing and using dashboards and reporting features is crucial for analyzing this data. All of this work is done in tandem with the internal RCM team to ensure everyone is engaged, supported, and informed so that the team has the right tools in place to perform efficiently and effectively.
In a constantly changing healthcare landscape, organizations of all sizes are facing challenges. From staffing shortages to operational hurdles, having a trusted advisor to support the revenue cycle function helps combat the growing concerns of administrative burdens and rising costs. Our goal is to help our clients focus on operating more efficiently to achieve the ultimate goal – providing excellent patient care.