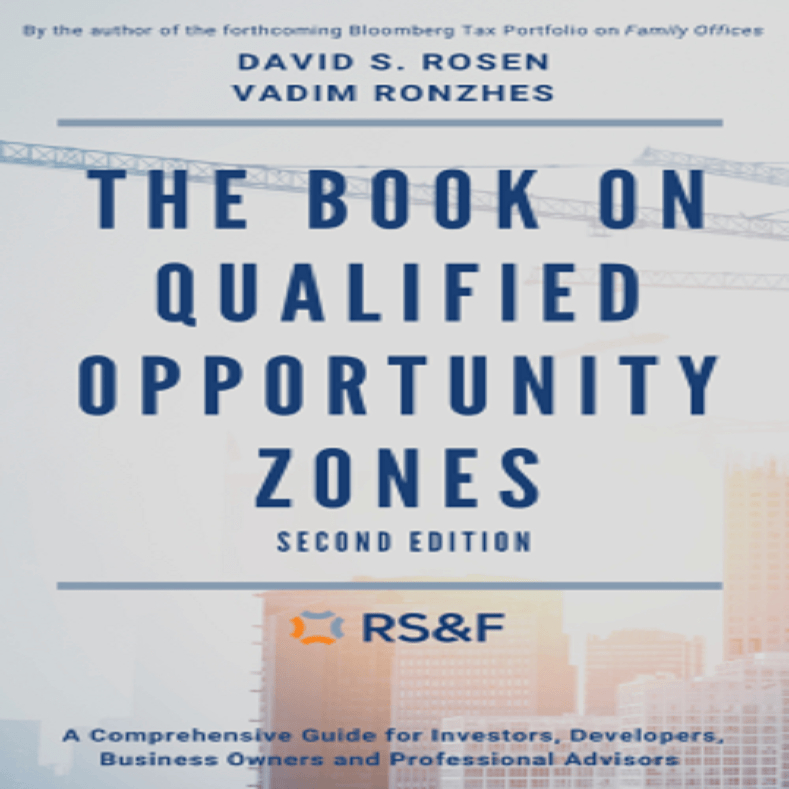 Media Contact:
Emily Greco
egreco@nevinspr.com
443-686-1331

RS&F Releases Second Edition of "The Book on Qualified Opportunity Zones"
Towson, MD (6/15/22) — Rosen, Sapperstein & Friedlander, LLC (RS&F), a leading Mid-Atlantic CPA firm, announced the release of the second edition of "The Book on Qualified Opportunity Zones."
The key changes in the second edition include updated content reflecting the Final Regulations, analysis of guidance issued during the past three years, new laws and promulgations, and examples and analysis based on the actual operation of transactions. The book has also been restructured into a more accessible format.
The Book on Qualified Opportunity Zones is authored by RS&F's David S. Rosen, Esq., CPA and Vadim Ronzhes, Esq., CPA, who are nationally recognized experts on qualified opportunity zone planning, requirements, and compliance.
David S. Rosen, Esq., CPA is one of the leading tax advisors in the United States and the author of the forthcoming Family Offices Portfolio that will be published by Bloomberg Tax. David has led the tax structuring and planning for hundreds of opportunity zone, real estate and business transactions, including some of the largest opportunity zone transactions to date. With a clientele comprising family offices, real estate developers and large closely held businesses, David oversees the tax planning for many of the wealthiest families in the country and their businesses.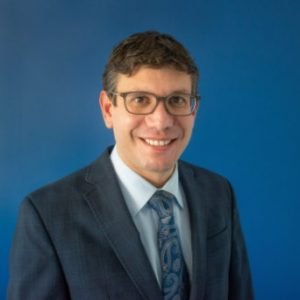 Vadim Ronzhes is a tax attorney and CPA with over 15 years' experience providing business advisory and structuring for real estate developers and closely held businesses. Vadim has intimate knowledge in dealing with federal and state tax agencies and on compliance matters as an experienced civil and criminal tax litigator.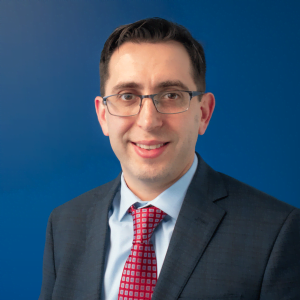 "The Book on Qualified Opportunity Zones" is a comprehensive guide for investors, developers, business owners, and professional advisors. RS&F has advised clients throughout the United States on billions of dollars in qualified opportunity zone transactions that have generated significant investor returns and created many jobs.
"The Book on Qualified Opportunity Zones is the essential guide for those interested in opportunity zone transaction structuring and planning. Our experiences from working on projects since the program began providing real world perspectives that have been outlined in the book. The book is organized so that anyone who wants to learn about opportunity zone nuances and regulations can become well versed with this powerful incentive."  said Ronzhes.
The Book on Qualified Opportunity Zones is available on Amazon and for download on RS&F's website.

About RS&F
Rosen, Sapperstein & Friedlander, LLC (RS&F) is the leading firm in the Mid-Atlantic region that provides business consulting and accounting services that cater to middle-market businesses and ultra-high net worth families. As a full-service CPA firm, RS&F provides consulting, tax, audit, forensic accounting, business valuation, and accounting services.  RS&F works with clients in a variety of industries, including healthcare, real estate, nonprofits, government contractors, construction, business services, manufacturers, distributors, automotive, technology, and mortgage lending. For more information visit www.rsandf.com.
###